Uncategorized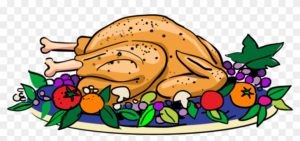 Friday, September 21, 4:30 – 7:00.
Take outs available – call 613-659-3153

Bill Boulton Launches New Book Sunday September 30, 2018 – 1-4pm
"Along Country Lanes – Come and See Leeds and the Thousand Islands"
Lansdowne Community Centre – 1 Jessie St, Lansdowne, ON
Celebrate the Autumn Equinox – Seniors' Day at Charleston Lake Park – Free Event
September 20, 2018 – 10:00am to 1:00pm
Transportation provided
Please register for this event.
Lansdowne Association for Revitalization Summer Garden Contest
Spring has Sprung and folks are out and about in their gardens and planting up a storm! The TLTI colour theme for 2018 is purple, red and white.
We hope that you will join in the fun of complimenting your gardens, planters and hanging baskets with these vibrant colours.
Should you wish to register your garden or your friend's or neighbour's garden in the Summer Garden Contest, please email lafr@1000island.net or call Donna at 613-659-3550.
Remember that this contest is open to all residents in the postal code area of K0E 1L0. Come join in the fun!  Judging will take place during the week of July 8-11, 2018! Be ready!!
Please note: Due to inclement weather, the LTI Historical Society presentation for Mon Apr 16
has been postponed until Oct 2018.
Please share with others who may be planning to attend this event.
The Leeds & Thousand Islands Historical Society will host a presentation on
"From Carriage to Car – Brockville's Car Industry – 1911-1922" by Brian Porter
Monday April 16, 7:30pm
Seniors' Room, Lansdowne Community Centre, 1 Jesse Street, Lansdowne, ON
Refreshments to follow.  All are welcome to attend.