Brian's Barter 4 Bargains – 1081 Prince St, Lansdowne, ON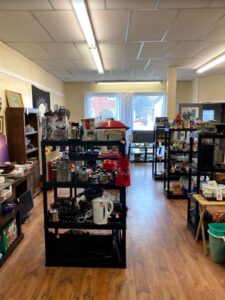 We are Lansdowne's newest small business.
We are a second hand thrift store.
Our goal is to provide the best selection of second hand items and the best prices of any second hand store, to the community and visitors to the area. We will have a wide variety of products from collectibles, knick knacks, dishes, pots, pans small household appliances and small pieces of furniture.
We are looking to be a good citizen of our community so we do accept donations of the above items. When you donate a box/bag of household goods, or small pieces of furniture, we will be donating $10 per donation to local charities and organizations in our community. This helps you, our community and we keep as much as possible out of landfills.
We are located at 1081 Prince St in Lansdowne.  We look forward to getting to know our community members and provide the best service possible.
Store hours are Thursday – Sunday, 10am-5pm.