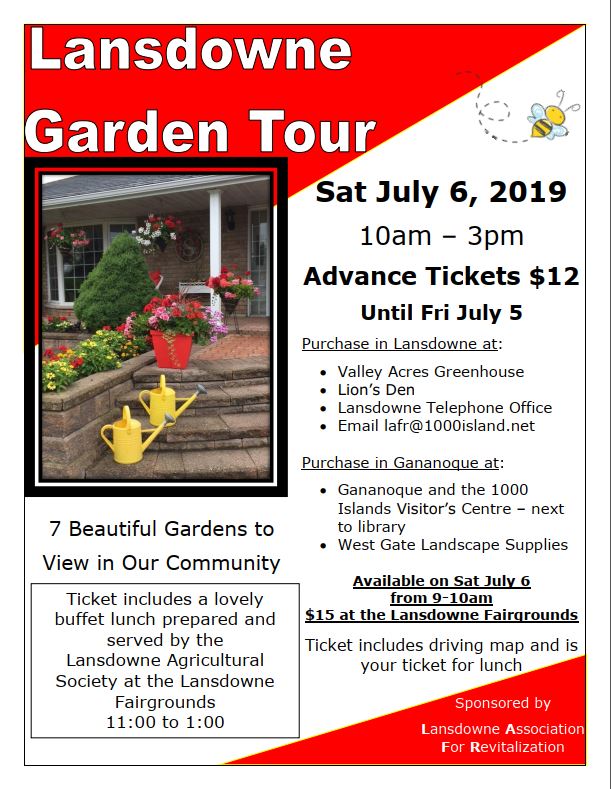 LAFR presents the Lansdowne Hidden Garden Tour on 
Sat July 6, 2019 10am to 3pm
Mark your calendars! Seven lovely gardens in our community will be showcased this year.
Looking for some ideas and tips on good gardening? Here is the perfect chance to experience a fun filled journey around the Lansdowne Community in pursuit of gardening happiness!
All 7 gardens are within a 15 km radius of the village of Lansdowne.
Tickets are $12 each and includes a lovely buffet lunch at the Lansdowne Fairgrounds catered by the Lansdowne Agricultural Society from 11:00am to 1:00pm.
Join us. Please note the locations for the purchase of tickets.