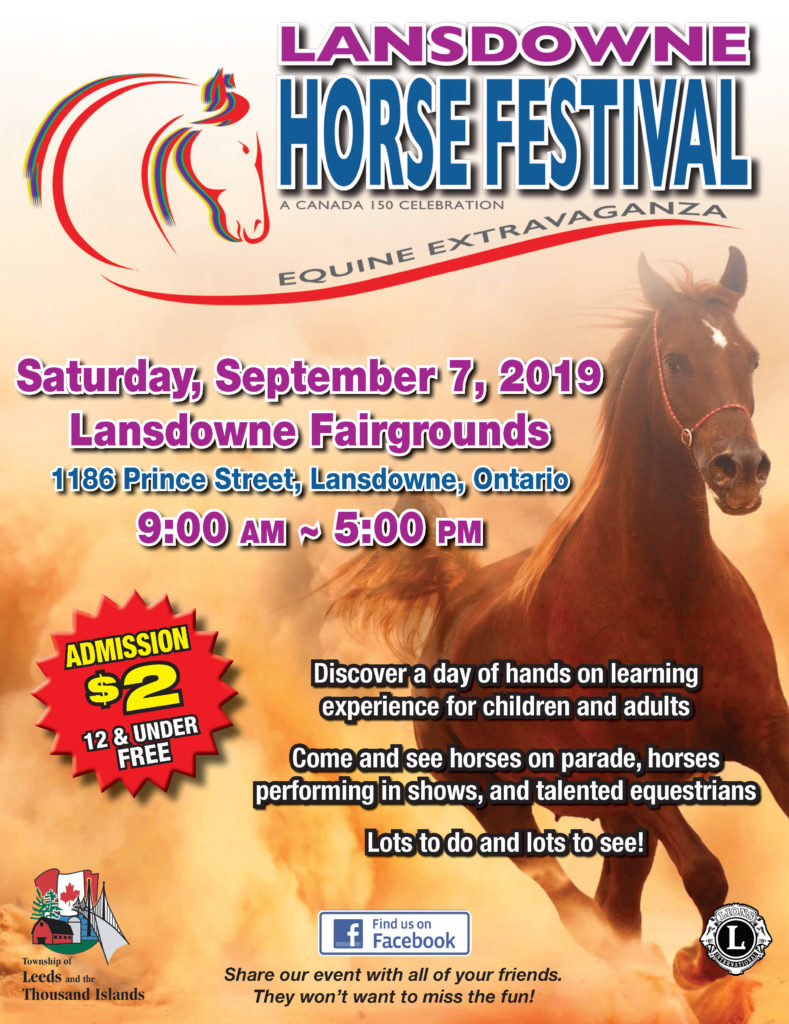 Sat Sep 7, 2019
9am to 5pm
Lansdowne Association for Revitalization is now making plans to host our second ever horse festival. The date is Saturday September 7, from 9-5 at the Lansdowne Fairgrounds.
Our theme for the event is the horse: we call it the Equine Extravaganza. We want to get a-hands on equestrian learning experience for both adults and children. We plan to have a wide variety of horse breeds including the Draft breeds, Canadian, Morgans, English Jumper, Paso Fino, Cremello Mountain Horse, Minis and more.
What better way to celebrate the coming of autumn than to be among friends, horses and food? Hope to see you on Sept 7.