2019 Theme: Professions/Careers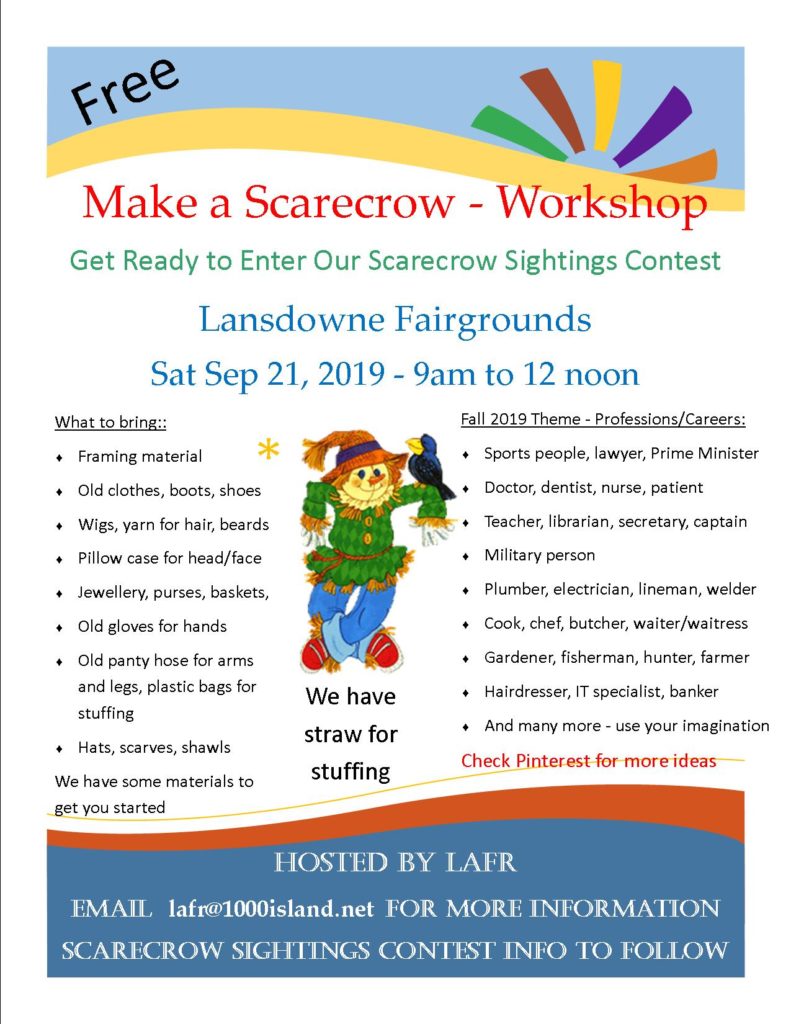 Attend a workshop to make a scarecrow and enter the LAFR Scarecrow Contest in Lansdowne and surrounding area. Sat Sept 21 from 9am to 12 noon at the Lansdowne Fairgrounds. Check the list of items that you might like to bring.
Here are some of the 2018 scarecrow folks! What a fun time! They just seemed to pop up overnight!