The Lansdowne Association for Revitalization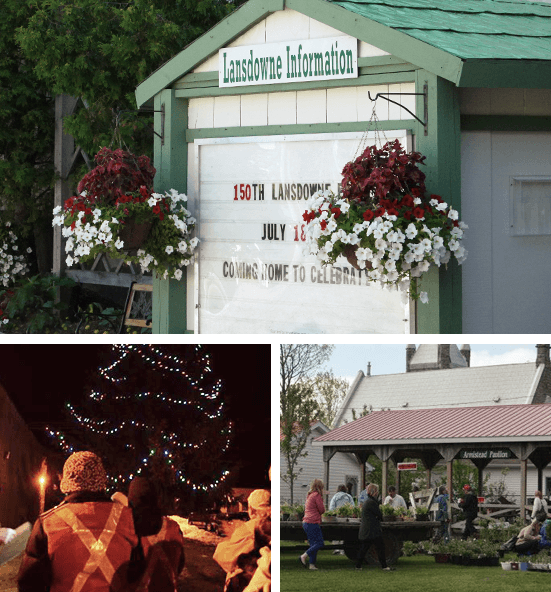 In the spring of 2010, an enthusiastic group of volunteers met for the first time and created The Lansdowne Association for Revitalization. Community improvement in Lansdowne and the surrounding area was high on their list of priorities.
This committed group of volunteers continue to seek out opportunities to beautify the village, to promote healthy living, and to provide events for interest groups and for family fun. The Annual Plant Sale, on the long weekend in May, is a major fundraiser for the organization, with hundreds of healthy plants for sale, donated by area gardeners.
A Christmas Tree Lighting Celebration and Tour of Lansdowne in early December generates a lot of fun for the whole family.
LAFR sponsors several other events during the year, all of which are advertised on our
Facebook
page.
These dedicated volunteers meet once a month. New members are always welcome. Email
lafr@1000island.net
for more information.
Follow LAFR on Facebook
.
Mission Statement
To foster community pride and promote sustainable economic and cultural development through planning that builds on our values and unique assets.