< First | Previous | 1 2 | Next | Last >
For a full listing of township events, click here.
Leeds & Thousand Islands Historical Society AGM & Presentation
Posted on November 8, 2019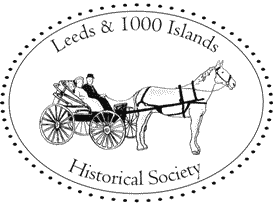 Join us for the Leeds & Thousand Islands AGM and Presentation Monday November 18, 2019 at 7:30pm Seniors' Room at the Lansdowne Community Center. Art Shaw and Jeff Earl will talk about the history and archaeology of the first iron smelter in Upper Canada, built at Lyndhurst, ON in 1800. All are welcome to attend.  Light Refreshments to follow. ...