Introducing the Vibrant Village of Lansdowne
and the Surrounding Community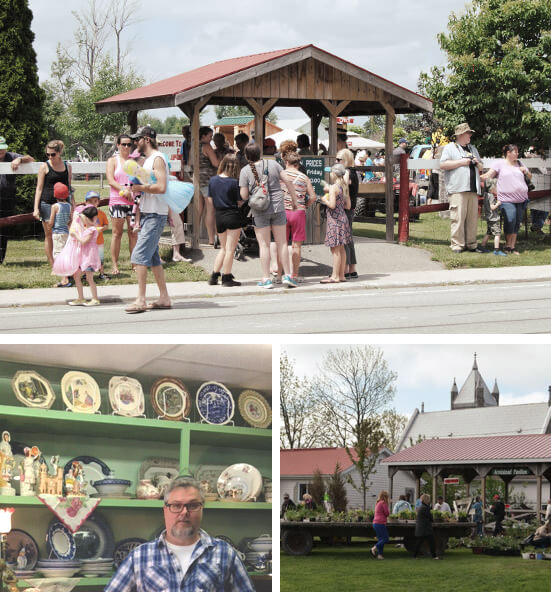 Lansdowne, Ontario, a beautiful, rural village established in the Township of Leeds and the Thousand Islands (TLTI) is located at the intersection of Leeds and Grenville County Roads #3 and #34. It is easily accessed from Highway 401, via exit 659, and from County Road #2 at the intersection with County Road #3, just south of the village. The community welcomes many visitors from the United States each year due to its close proximity to the Canada/USA border. Our southern neighbours arrive via Interstate 81 and the Thousand Islands Bridge.Lansdowne is strategically positioned in the centre of a major farming community, and is the commercial hub of life in the area. The village was relocated from its original site on County Road #2 to its present site, 2 km north, to access the Grand Trunk Railway. A variety of businesses and professional services are dedicated to serving the residents of the community. The village of Lansdowne has a population of approximately 550 citizens in a township of 9,277 residents.
Lansdowne, with its friendly atmosphere, and numerous events, leads to the northern waterways and tourist areas – Charleston Lake, Singleton Lake, Lyndhurst Lake, Upper and Lower Beverley Lakes as well as the Rideau Lakes and Rideau Canal System. The St Lawrence River lies only a short distance to the south of the village, where one finds the treasured Thousand Islands, an area world renowned for its natural unspoiled beauty. Cottagers, campers and boaters use the many retailers and services offered in the Lansdowne service hub.