< First | Previous | 1 2 | Next | Last >
For a full listing of township events, click here.
CPHC Seniors' Luncheons
Posted on August 22, 2019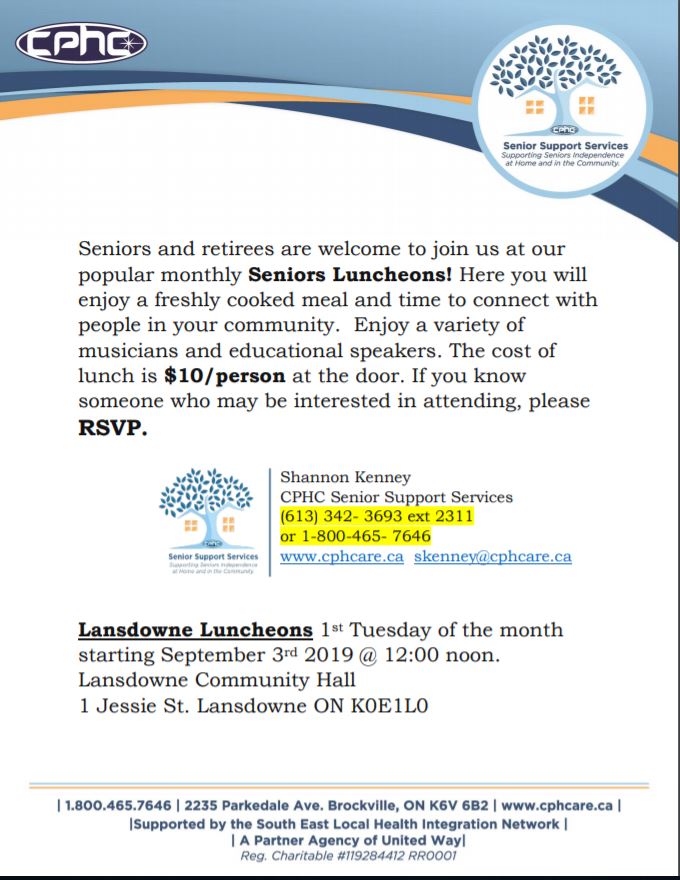 Seniors and Retirees are welcome to join the popular monthly Seniors Luncheons held at the Lansdowne Community Centre on the first Tuesday of each month. Please pre-register by calling the number listed on the flyer. A great way to enjoy good food, friends and fun. Entertainment provided. Call a friend and plan to attend! ...
TLTI and Town of Gananoque Community Recreation Guide
Posted on April 30, 2019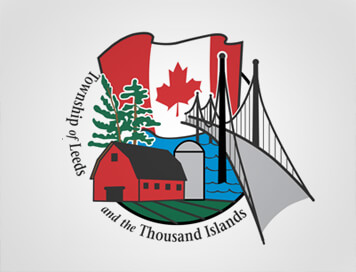 Community Recreation Guide Fall 2019 - Winter 2020 Copies have been mailed out. Or get your copy at the TLTI Municipal Office in Lansdowne. Online...