Local News and Events
Dear Friends of our Fair Community,
It is with a heavy heart that the Lansdowne Agricultural Society is announcing that we will not be able to gather as we normally do for our Lansdowne Fair in July 2021 . With new waves of COVID circulating in our communities, we know it is not safe to hold large gatherings.
The health and safety of our fair community is of utmost importance to us and we wish to keep everyone safe and healthy.
Our Society hopes to have some small events later in the season, depending on the status of the pandemic at that time.
Stay safe, and we look forward to seeing you at our 2022 Lansdowne Fair.
Preserving Springfield House Complex – Friends of Springfield House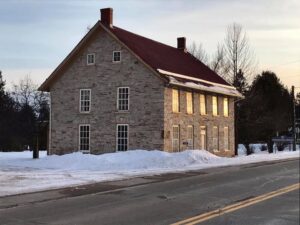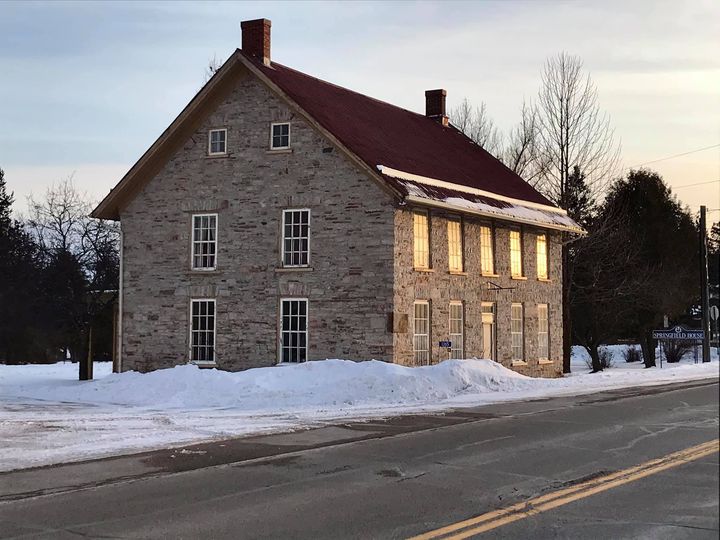 Introduction
The Springfield House Complex houses the Township of Leeds and the Thousand Islands (TLTI) Archives in the former Front of Escott Township Hall and a small museum and a local heritage research center in Springfield House. There is also a garage and salt shed on the property.
On November 12, 2019, Council asked staff to investigate options for ongoing management and operations of the Escott Complex including the review of existing services and budget implications. More recently the Township has indicated the possibility of moving our Archives.
In response, the Friends of Springfield House Complex was formed to advocate for the community's interests. Our group is passionate about preserving Springfield House and the former Front of Escott Township Offices for their functional and heritage value.
Our Mission
To preserve the Springfield Complex as a museum, archives, and active cultural and heritage center for the Township of Leeds and the Thousand Islands. We want to work with the Township and all interested stakeholders in the best interests of the community for the preservation of our culture and heritage.
To Date
The TLTI Staff Report of March 1, 2021 ordered the buildings be closed to the public until such time as the buildings are brought up to code and comply with all fire safety protocols. The considerable cost estimates to carry out such work meant serious decisions would have to be made.
Option 1 was to carry out the necessary repairs at the expense of the Municipality.
Option 2 was to declare the buildings as surplus and sell them to an interested community group.
Option 3 involved closing the site and demolishing the structures.
Our group, Friends of Springfield House Complex, proposed a compromise of Option 2, in which we would enter into a partnership with TLTI to assist with the costs of bringing the buildings up to code and compliance by fundraising and applying for grants but the Municipality would continue as owners of the property. The feasibility of this plan would, of course, depend on a new report from an Architectural Firm experienced with historic structures and their adaptive reuse.
To this end, Friends of Springfield House Complex has contacted an architectural/engineering firm from the region with Heritage building expertise and we will be meeting with them shortly.
We are meeting with the Archives working group composed of stakeholders from the Municipality and the community during the week of March 8, 2021 to discuss our concerns regarding the moving of the archival collection and possible scenarios. We feel very strongly that the collection of materials should stay together in an appropriate space in the Springfield House Complex.
Friends of Springfield House Complex is in the process of becoming an incorporated non-profit charity, which should be completed in May. We will then be able to actively fundraise and apply for grants. In the meantime, we have a bank  account for donations with our partner, Leeds and Thousand Islands Historical Society.
We gratefully acknowledge the support of the Mayor and Councillors of TLTI in considering our option of pausing before declaring the buildings surplus. Our desire is to work in partnership with the Township to keep Springfield House Complex as an example of municipally owned, public heritage buildings.
Please visit out Facebook page "Friends of Springfield House".
Robert Burtch
Chair
Friends of Springfield House
friendsofspringfieldhouse@gmail.com
More Information
Preserving Springfield House Complex
Brian's Barter 4 Bargains – 1081 Prince St, Lansdowne, ON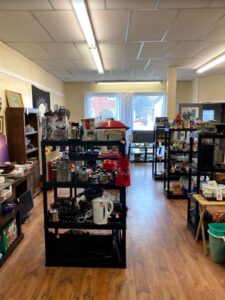 We are Lansdowne's newest small business.
We are a second hand thrift store.
Our goal is to provide the best selection of second hand items and the best prices of any second hand store, to the community and visitors to the area. We will have a wide variety of products from collectibles, knick knacks, dishes, pots, pans small household appliances and small pieces of furniture.
We are looking to be a good citizen of our community so we do accept donations of the above items. When you donate a box/bag of household goods, or small pieces of furniture, we will be donating $10 per donation to local charities and organizations in our community. This helps you, our community and we keep as much as possible out of landfills.
We are located at 1081 Prince St in Lansdowne.  We look forward to getting to know our community members and provide the best service possible.
Store hours are Thursday – Sunday, 10am-5pm.