As we have been working on this project, we have been very fortunate to meet so many kind residents of Lansdowne. We were welcomed by the Lansdowne Association for Revitalization
(LAF
R) and gained a wealth of knowledge through the Leeds & 1000 Islands Historical Society. It has been through these amazing community members we truly learned the passion so many residents hold for their small community.
We wanted to incorporate some of the rich history of Lansdowne into our development and it was suggested to us that we honour the land the homes are being built upon. The models each have been thoughtfully named after historical figures that have contributed to Lansdowne.  The Arrowsmith, The Landon, The Marquis and The Loyalist.
The land was once the community ball field that many residents have fond memories of. The Lansdowne Vikings were a hometown softball team that offered more than baseball to its teammates. We were told about the coach of the team, Dennis Arrowsmith and how instrumental he was in so many young kids' lives.
The development name The L'Anse aux Meadows is a nod to the Vikings, and one of the models has been named The Arrowsmith. Click on the link below to read a little history on the team and their coach.
Lansdowne is still a bustling service hub to farmers in the area as well as to residents who live and work in surrounding communities. Businesses have come and gone, but for tourists who travel to the lakes north of the village, Lansdowne is a stopping point to procure necessary items to make their stay comfortable. Lansdowne was once named the "Gateway to the Northern Lakes". Lansdowne remains a strong, active community with a relaxed, country style of living. If you are in the area I encourage you to check out this quaint village for yourself.   Visit http://colmacproperties.com/ for more information on the development in Lansdowne.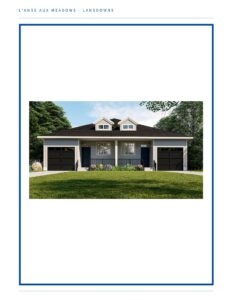 The Marquis and The Loyalist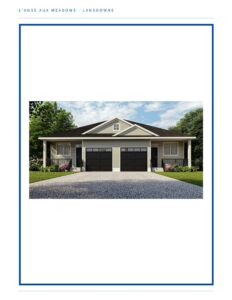 The Arrowsmith and the Landon