The Village of Lansdowne is pleased to inform you of a new housing development coming soon.
The new homes will be located between Johnston St and Church St, Lansdowne, ON.
The Village of Lansdowne is a welcoming, fully serviced community, optimal for a rural retirement lifestyle.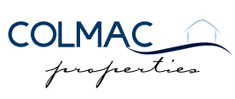 COLMAC Properties has been actively working behind the scenes throughout COVID-19 and are preparing to commence construction either late fall 2020, or early spring 2021 in Lansdowne, ON.
We have our designs completed and are hoping to offer these styles for pre-sale this fall 2020.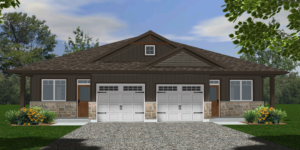 Semi-Detached Bungalow – Side by Side Garages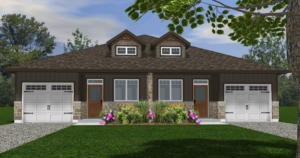 Semi-Detached Bungalow – Split Garages
Our development will be comprised of 12 units in six semi-detached bungalows. Each unit will be approximately 1100 sq ft and offer two bedrooms. We offer modest designs that are a timeless blend of craftsman and colonial styles found throughout the region. The perfect blend of distinctive designs, quality construction, and interiors that offer open living spaces.
Features will include:
Open concept living space with quality finishes and cabinetry
Single car attached garage with interior accesss
9ft ceilings throughout main living areas
On grade accessible design
Main floor laundry
Two full baths
Walk-in closet and pantry
Smaller low maintenance lots
Outdoor storage shed
Optional landscape elements like raised vegetable garden beds with rainwater collection/storage
Paved driveways
We will assist you with making your dream home a reality
Nathan & Laurie Richard
COLMAC Properties
613-888-5684
colmacproperties@gmail.com
For more information about Lansdowne, check out this website – About Us, and Resources